Get to the top 1% of your field
Transform your elite team into the exceptional force in your industry and uplevel your organization to the highest levels of performance possible.
Companies HOP® has supported include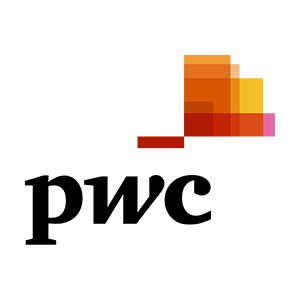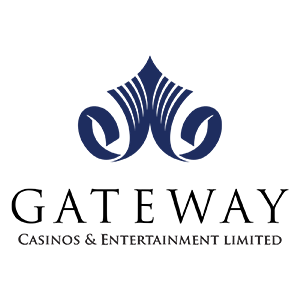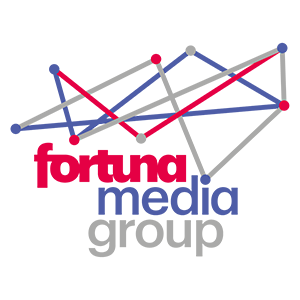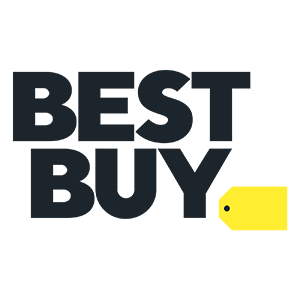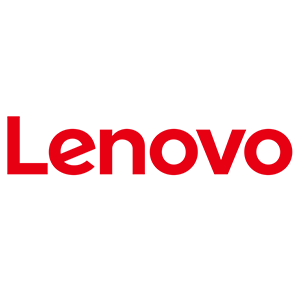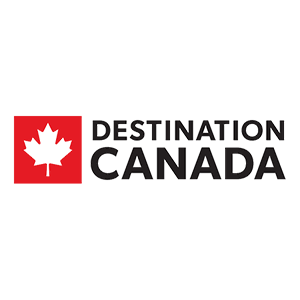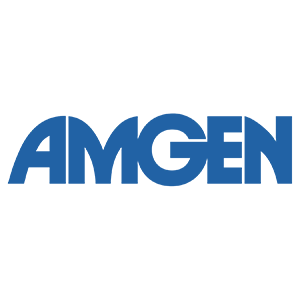 Create a culture of exceptional performance
Imagine a world where high performance becomes part of your being and is embraced by all. One where high performance is not what you do or how you do it, but is the definition of your team.
This work is about so much more than leadership training. Grow through and beyond the traditional touch points of revenues, margins, profits, productivity or efficiency; as you create a true performance culture.
At HOP®, we help you build what you might have never previously imagined possible.
You can shape the underlying values, brand and reputation that foster a cohesive, aligned unit performing at the highest possible level. Don't aim to simply do things better than others; aim to do something that others aren't doing!
It's time to get out ahead of other companies to become a legendary pioneer.
Operate in a state of flow
Maybe you've reached the top as one of the fastest growing companies or best companies to work for. Or if you're already at the top and want to stretch into building a legendary dynasty with far-reaching impact.
Imagine living and working in a state where everyone in your team is able to:
Bring the fun back to your business or performance.
Increase productivity and realize stronger team cohesion, and increased profitability.
Lose track of time, while saving a lot of time (and money)
Gain and build ultimate trust and collaboration
Reach your biggest goals faster
Discover the highest levels of resilience
This is what happens when you are in a State of Flow or Higher Order Performance (HOP®).
10x Leadership is a mindset strategy and mission for helping corporate teams of 10+ employees elevate performance to the point of being exceptional.
Here is what 10x Leadership means to us:
Use the best skills of the company's talent, whether those skills are digital or human.
Partner and collaborate with wide networks to bring diverse perspectives and ideas into their organizations.
Operate with heightened levels of trust, honesty, authenticity and transparency.
Learn new ways of thinking and operating while unlearning outdated models and processes.
Maintain a flexible, agile mindset to shift between incremental and exponential thinking.
Zoom in to focus on current decisions and connect to the big picture of the organization's future goals.
Constantly tap into your mission and purpose to drive your team toward a shared vision of the future.
How We Work
At HOP®, the elite get exclusivity. We work with only ONE company per industry, because we know there can only be ONE legend...and we want that legend to be YOU!
Through our high-level coaching, insights and guidance, we help your team develop the skills that align and create the performance you want in business, while providing you with a skillset that is transferrable to all aspects of life.
Reach the top of your industry and beyond
...as you augment the skills you've spent thousands of hours building and awaken the IT Factor that stems from achieving a state flow and Higher Order Performance (HOP)
A proven process with lasting results
In our work together, we'll be by your side through all four quarters of your fiscal year, helping you reach, raise and redefine your annual goals!
Through the intersection of guidance, mentorship and coaching, we empower teams of 10+ employees to become legendary champions. We also support team coaches and corporate executives/managers in becoming the "Titan of the Team," so they can build a team of HOP® Titans.
This interdisciplinary, high-touch coaching, analysis and assessments is a proven process with lasting results. Our collaboration includes the following phases of work:
Level up and prepare to shape an organization or team operating at the highest level.
Embrace possibility as you determine your goals and performance drivers (HOP® Deep Discovery)
Prepare for propulsion by embarking on HOP® UP (Ultimate Potential)
Analyze your DNA and identify current limits (limiting beliefs, challenges and obstacles)
Conduct diagnostic for benchmarking and baselining
Develop HOP® Performance Drivers Matrix and Support
Connect with the drivers of performance to align with your desired state and rewire to get there.
Begin closing the gap between unattainable and possible
Embrace challenges that may throw you off (going beyond risk management)
Study the specific performance-driving points
Strengthen neuropathways and create beliefs that align with ultimate goals
Align purpose and meaning to upgrade how you approach performance (HOP® Performance Protocol)
Understand your personal "propulsion system"
Dive deep into perception vs. desires
Tap into habit power with daily tracking (HOP® Priority Planner)
Experience notable breakthroughs and prepare to lift off
Hard-wire in new habits and tap into Flow State to achieve "ease on demand"
Phase 4: Unstoppable Performance
Launch into Higher Order Performance and realize ongoing purpose-based growth
Elevate your business with continuous cutting-edge research theories and models
Access the multi-mentor model, neuro-technology and science of elite performance to 100x processing power and performance potential
Accelerate sustainable levels of performance using the HOP® Propulsion System
Debrief, celebrate success and continue to open up your next level!
Where do you stand on the Unstoppable Force continuum?
Achieving the highest levels of performance begins with a clear plan of action, outlined using drivers of high performance. The HOP® 10Q Assessment provides an initial overview of where your team currently is AND where you can go.
What others are saying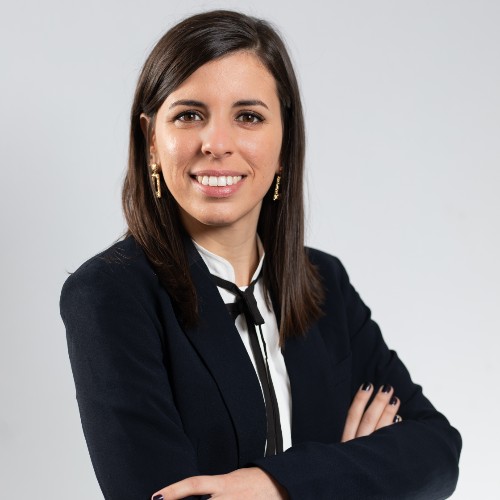 ""I wanted to take this opportunity to thank Corey for his efforts, commitment, long hard-working hours in a major project we have been working on together for the last 9 months. To me, this project had been huge and challenging, but Corey made it easy and enjoyable. He is one of the most dedicated people I met. He was always receptive to feedback, approachable, and super engaged. I learned a lot working with him and I hope our paths cross some time again in the future."

Tamara Roibal

Global Accounts Capabilities and SOS Manager, Lenovo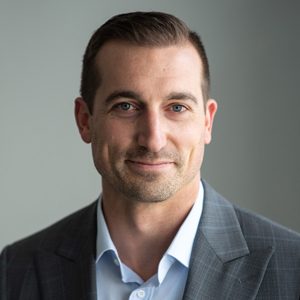 ""Corey is a dedicated forward thinker and a natural leader. Corey's broad range of experience, sharp mind and warm personable character make him a valuable addition to any group"

Matthew Grunert

Senior Director, Digital Operations & IT at Motorola Solutions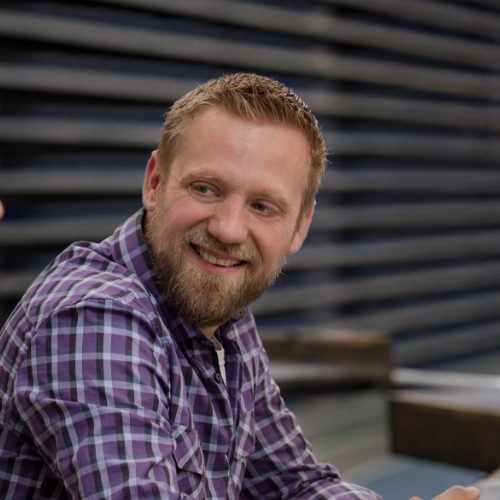 ""The HOP® program has been a gamechanger for me, personally, as well as for my business, Healthfare Restaurants. I found value in running my business from a plan, building better relationships, mindset, and the executive mentorship helped me focus on what I need to be doing. It created the positive momentum to build a superstar team around me. We have developed a more sustainable model by reducing labour costs by 75% and food costs by 50%. I highly recommend the HOP program for anyone looking to not only get better results, but also a better quality of life."

Tim Hoogenboom

President, Healthfare Restaurants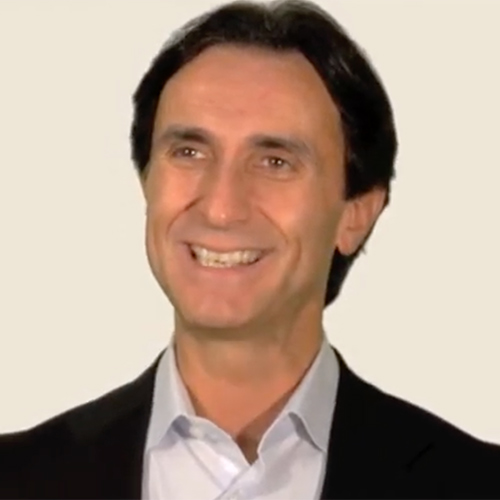 ""Corey and the team at HOP® have the tools, expertise, and background to help teams improve performance outcomes and create a performance culture that can be embraced by all. As a former professional athlete, the investments that HOP® has made in neuro technologies, the big data platform, and reporting and analytics software they have are impressive and leading edge. This is something I can see many elite athletes and teams benefitting from. As a business owner, I also see the application in the corporate market for improving team performance, especially with sales driven organizations."

Drago Adam

Former NHL Goaltender; Founder, Adam Ad Group and The Monday Motivator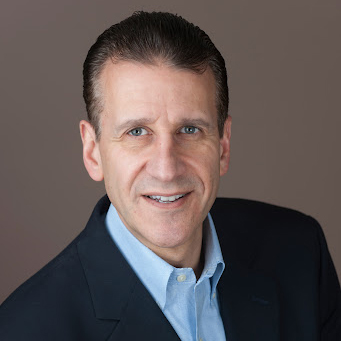 ""It is our joy to...be an integral part of their programs. The team is first-class and provides leading-edge programs that can help all leaders and organizations."

Ed Wallace

#1 Bestselling Author, President & Chief Relationship Officer of The Relational Capital Group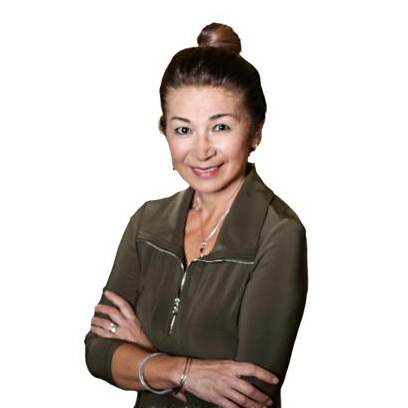 ""For people who want to challenge themselves to take their personal and business skills to the next level, and possibly beyond anything they previously imagined, they need to get involved in the HOP® program."

Nancy McGovern

Inventor & Physiotherapist, President of Nancy Ellen Comfort Linen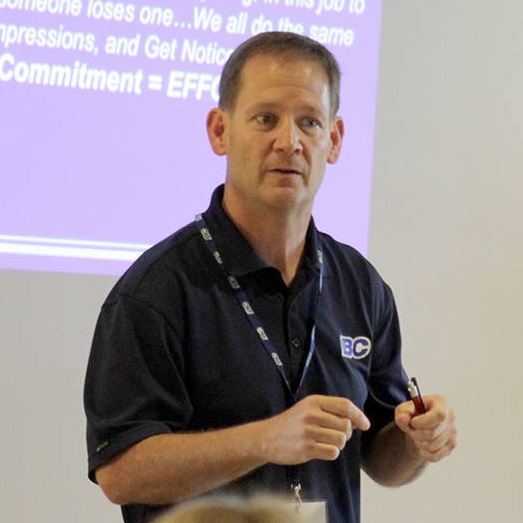 ""Corey has an amazing ability to lead, connect and significantly impact lives of multiple age groups, ethnicities and backgrounds in his own community and around the globe. He is a man of integrity and character in both his personal and business transactions."

Larry Krause

Development Coordinator and Officiator, BC Hockey & Media Accounts Manager, Black Press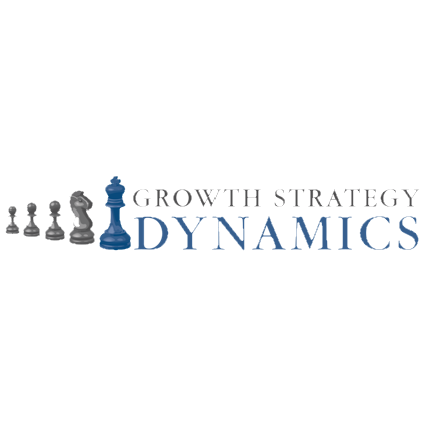 ""I worked alongside Paul for five years on a senior leadership team in the software development industry. He is a consummate professional. Paul's keen adoption of management best practices and growth principles make him a stand out. He not only understands the key skills required to contribute to business growth he has lived it first hand from a product development and customer advocacy perspective. Paul is a class act, trusted advisor and highly intelligent human being."

Jason Cacaci

Business Development | Sales Mentor | Advisory Board Member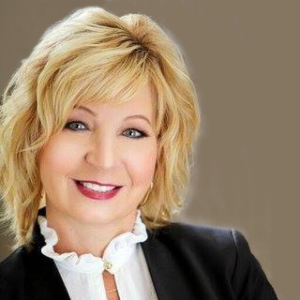 ""Paul has been a great help. His tips, tricks and time saves have made a huge difference in cost savings for our business"

Shelly Ne Ville

Neville & Associates International Immigration Services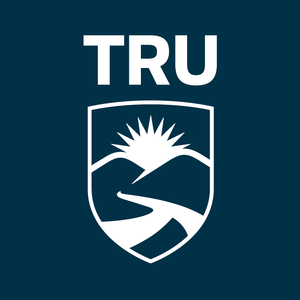 ""Paul was "THE" person to go to for assistance with Thompson Rivers University's Human Resources software, which was clunky at best & impossible to navigate sometimes. Paul always managed to explain that which was neither intuitive nor clear so as to be able to be comprehended by mere mortals. He's always cheerful & pleasant, communicates clearly & effectively, and cuts through immediately to what's essential. I recommend him most highly."

Bradford Morse

Professor of Law at Thompson Rivers University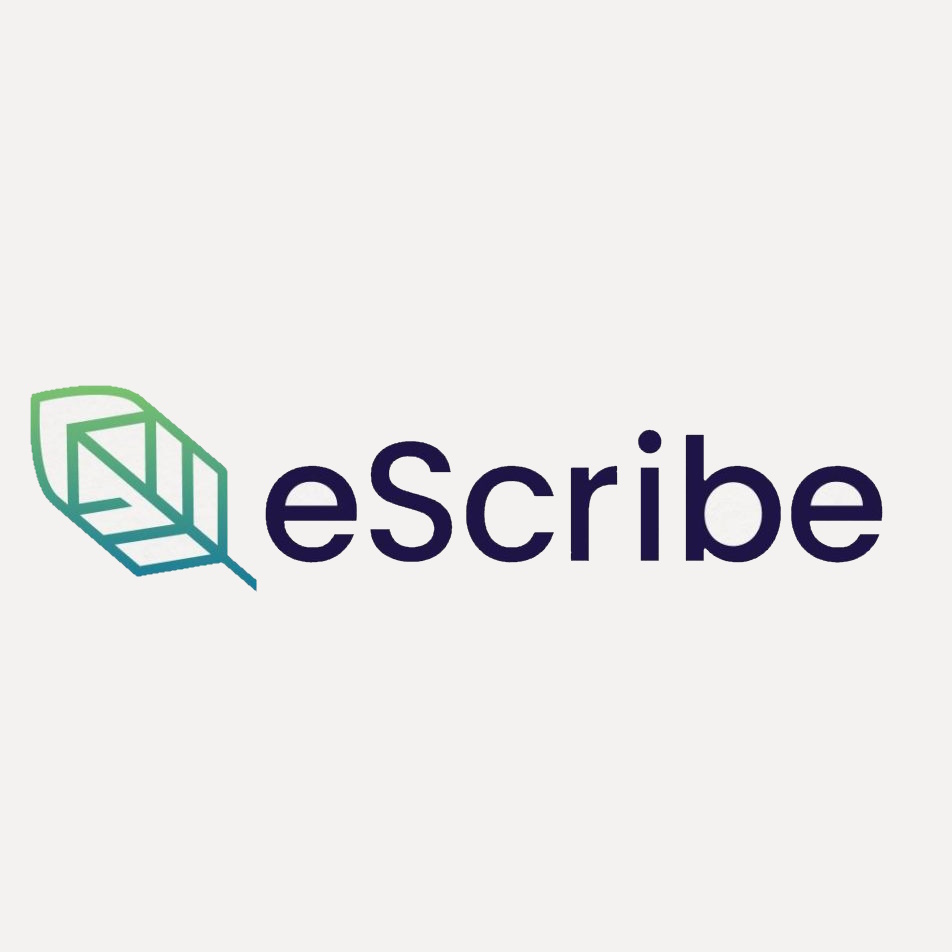 ""We hired Paul on contract, at a time of growth for eScribe. He is very knowledgeable and easy to work with. He always demonstrated a willingness to listen to our needs and collaborate in order to achieve the end result. He is a quick learner and would also share insights he's gained with the team. His experience with our industry certainly was appreciated.
We initially hired Paul for 15 hours a week but later used his services full time for several months. Paul was pivotal in enabling us to build up the necessary team and infrastructure in our organisation.
While we were sad for the contract to end, Paul has helped us achieve what we needed, and we would be happy to reach out to him again should we need his services."

Fiona Tsang

Senior Marketing Manager, eScribe Meeting Management Solutions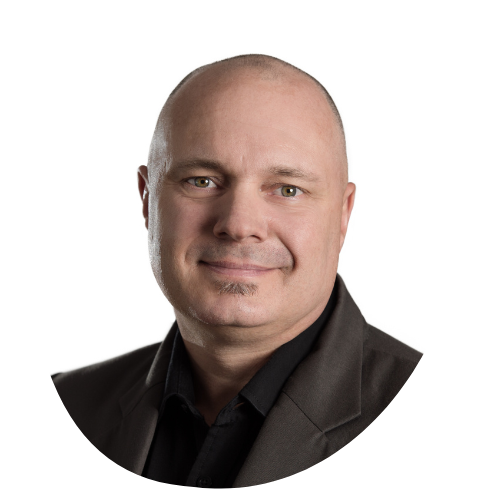 ""Paul is an amazing tech mind that makes it easy for non-tech people to work with. Moreover, his business acumen and coaching is something that can help many entrepreneurs, especially those that need to incorporate the agile methodology in their business."

Corey Sigvaldason

Consultant-Trainer-Speaker-Author-Coach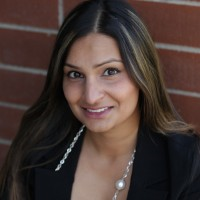 ""Paul is very knowledgeable and easy to work with. He collaborated on many HRIS initiatives with us and always demonstrated a willingness to listen to client needs and collaborate in order to achieve the end of the result."

Gurjit Lalli

IT Services Coordinator Thompson Rivers University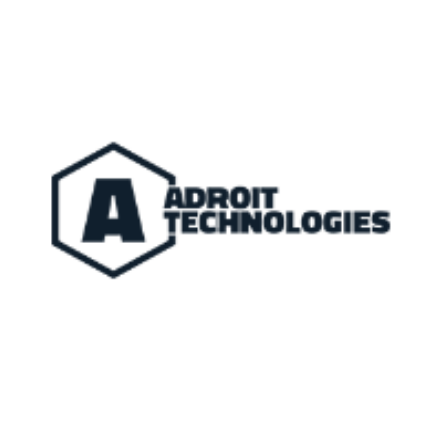 ""Having been on the receiving end of Paul's consulting services, I would highly recommend him and his coaching practice to help guide your business, whether you're just starting out or long into your career he has a plethora of experience and knowledge to share, and does it in an easy to interpret and implement manner. Thank you for the help Paul!"

Andrew Snucins

Operations Manager, Adroit Technologies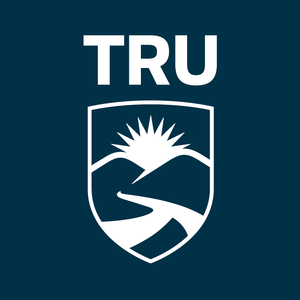 ""Paul was an excellent leader to work with, his willingness to explore different ideas and talk through processes and/or problems was greatly appreciated. Paul supported my learning and growth by assigning tasks with increasing responsibility and requirements and acted as a sounding board as I navigated those tasks. He has a very strong technical knowledge and was always willing to share that knowledge with others. I found Paul to be a very collaborative and supportive leader and would welcome the opportunity to work with him again."

Jody Coolahan

Human Resources/Payroll Coordinator Thompson Rivers University